Our services help our customers expand their padel brand, find distributors, financiers and implement end-user strategies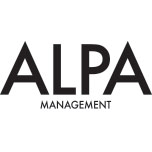 ALPA-Management is specialized in forging partnerships between Padel Brands and Distributors.
Since we operate in the World of Padel we meet great investment opportunities for Padel-related companies that wish to expand in this very fast-growing sport.
This varies per company, some just look for investment and others look for help on how to grow their Padel Brand the best way and need hands-on help and some wish all.
If you are looking to invest or help with your knowledge or can be helpful in any other way or shape feel free to contact us and we can explain the several options at that specific moment.
It concerns mostly Spanish companies who are traditionally very strong visible in the Padel World and are growing just because the Padel sport grows.
Note: an NDA (Non-Discloser Agreement) is part of this procedure.
For more information, please contact us by clicking here.