Our services help our customers expand their padel brand, find distributors, financiers and implement end-user strategies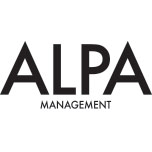 ALPA-Management is specialized in forging partnerships between Padel Brands and Distributors.
The team consists of experienced sales professionals and marketers and makes optimal use of the relationships built up over the years in the International Padel World.
We offer added value for brands that are looking for impactful collaborations. As with our Non- and Branded Padel Academies (5 days) and the Intensive Padel Clinics (3 days) that use the 'Intensive Ponseti Padel Training System© (IPP Training System©) developed by us which is exclusively used by the Trainers and Coaches trained by us to train Padel Players as well as possible. possible to teach the Team Sport Padel in all areas such as ball skills, team skills, how to play Padel, tactics, and much more…
as well as finding and concluding sponsorship agreements with individual Padel Trainers, Coaches, and Players.
For more information, please contact us by clicking here.