Shooter Padel Rackets are Unique, Made in Spain & Handcrafted one by one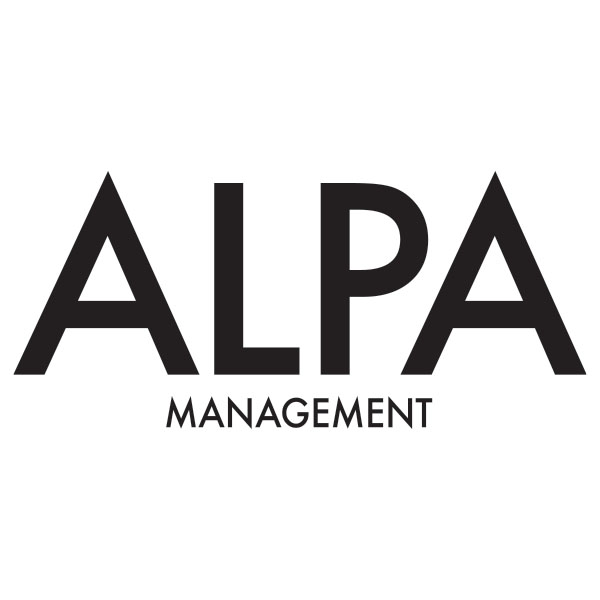 Shooter Padel values
Shooter is originally a family company that was founded by the Father, whose children work with full dedication in the factory where values, standards, craftsmanship and quality are of paramount importance.
Key words are: Commitment, Handmade and Sustainable.
Shooter Padel has been pursuing its ambitious project since 2016 to make the brand a global benchmark in the sector of high-quality, customizable, and exclusive padel rackets with unbeatable performance. It is a young and innovative padel brand, and one with a long experience in manufacturing handmade padel rackets. From the beginning, Shooter Padel has been committed to manufacturing its own products with European raw materials, ensuring that we produce and finish a high-quality pad.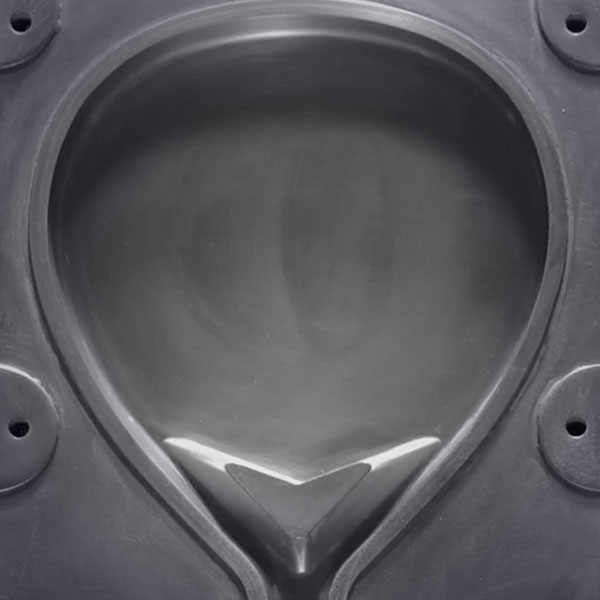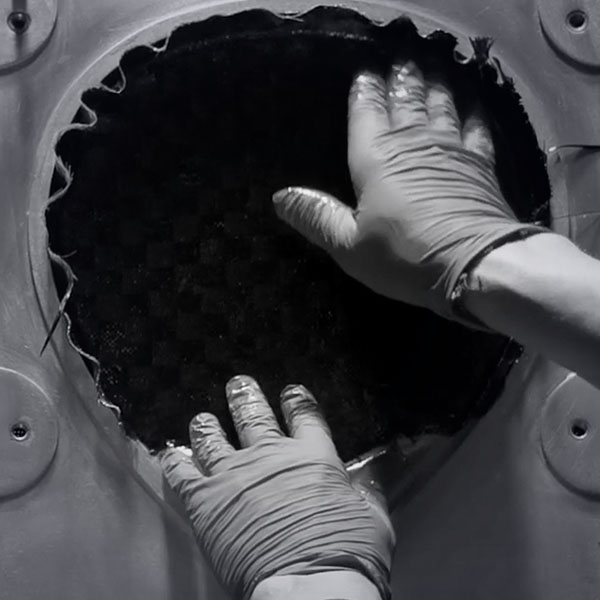 Shooter stands for
Top-quality handmade products with EU materials
Exceptional customer service from top professionals
Manufactured by the best experts in the engineering materials industry
Exclusive community of padel players to provide maximum quality
Since Shooter Padel rackets are manufactured with the best technical materials of European origin that incorporate the latest technologies to not only achieve the best performance but also reduce the risk of injury.
Shooter Padel is constantly researching new technologies. Currently, the main technologies applied to Shooter Padel's various professional padel rackets include LD Foam Core Technology, EVA Technology, Hybrid Core Technology, Carbon Basalt Technology, 3K, 10K, and 15K Carbon Technology, Aluminized Technology, and Hybrid Carbon Technology. Details information can be found here.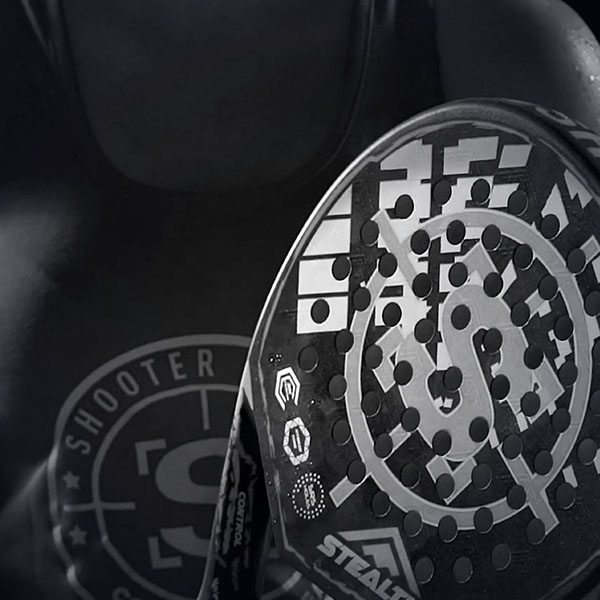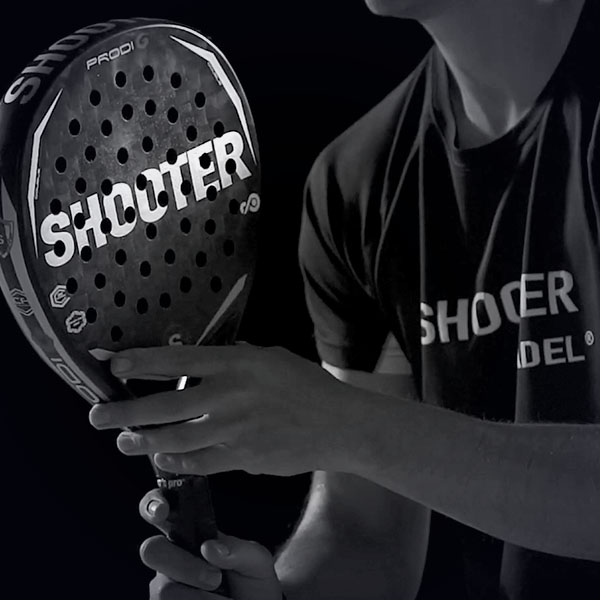 Shooter Padel Academy
For those who want to learn or become a better Padel Player in a few days, Shooter in coöp with ALL-Padel offers the Shooter Padel Academy. Note: they are held all around the world and hold a minimum of 16 players up to 124 and it's beside a Padel learning Experience great fun to do and a place where you meet lots of new interesting people. Feel free to ask when and we will send you the calendar. Click here.
What's the Shooter Padel Academy about. It concerns 5 days, being 4 days 2 on-court Padel with top trainers and coaches (yes, there is a difference) and on the last day a tournament. from 16 players anywhere worldwide or in the hometown of Padel: Barcelona where also smaller groups are welcome at the 3 days, 4hour a day Intensive Padel Clinic. Interested? We are happy to send you more detailed information, click here.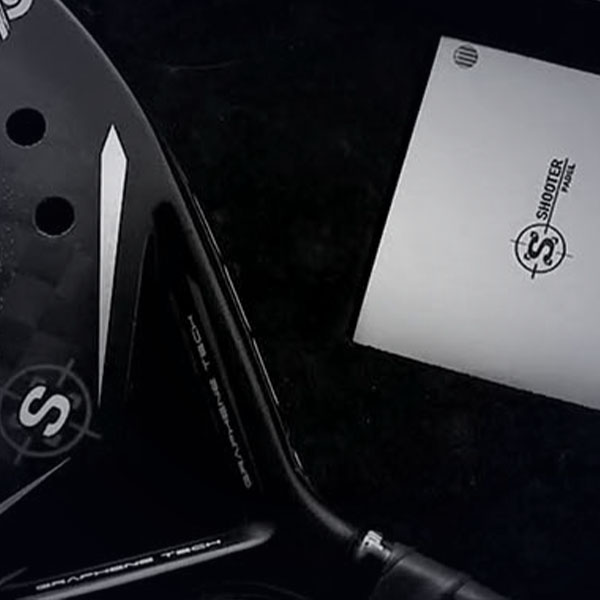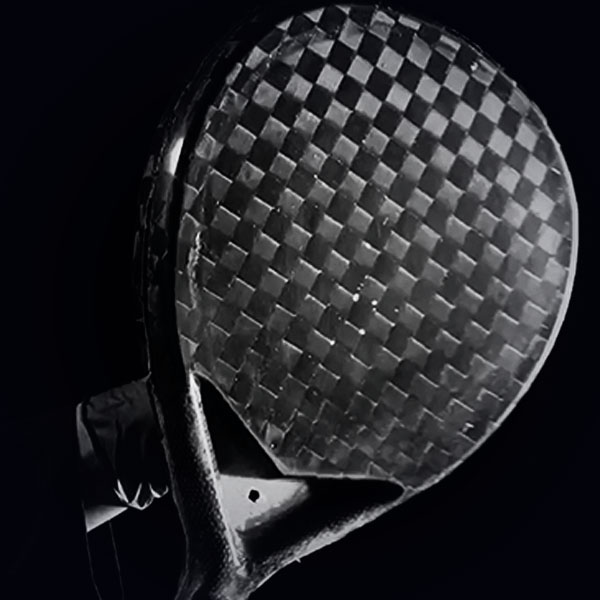 Shooter Customization of Padel Rackets
Since the Shooter Padel Rackets are handcrafted they are configurable and customizable with just a name or a completely personalized for you, your team, your club, or your company, or any ocasion.
But not only that, for the (semi-) professional players (world Padel Tour, WPT Players) they do not only at cosmetics, no no, they make it completely tailor-made for instance: less or more weight, top-heavy or even balance, EVA rubber of choice to for harder or softer touch on the impact of the ball, etc. This way the professionals can incorporate the latest technologies to achieve the best performance.
They thank this to their fully integrated production process and therefore can offer its customers the possibility of configuring each racket to the taste of each player.
The delivery varies since an adding of a name or a complete makeover including design etc. have different turnaround times and prices. The timeline is more or less from 2 weeks after the design is approved. For more information do send a mail by clicking here.